Suicide risk quadruples after lung cancer diagnosis
This story first appeared on CBS News. Read the original article here. 
Suicide is more common among cancer patients, but a new study suggests people suffering from lung cancer are at a higher risk than those who struggle with other forms of the disease.
For the study, researchers from Weill Cornell Medical College/New York Presbyterian Hospital analyzed information from a large patient database of 3,640,229 people, looking at suicide deaths for lung, prostate, breast and colorectal cancers individually.
They found that over four decades, there were 6,661 suicides among cancer patients.
When they compared suicides among cancer patients to the general population, the rate in patients with any kind of cancer was 60 percent higher.
"Cancer patients are under a lot of duress and stress when they're under treatment," said study author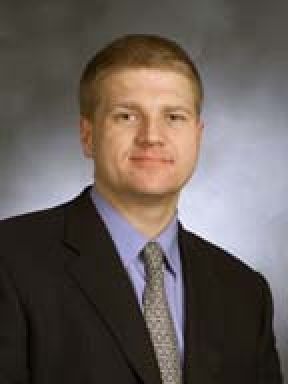 Jeffrey Port, M.D. , a thoracic and cardiac surgeon at Weill Cornell Medical Center, told CBS News.
When the scientists broke down the data on suicide by cancer type, they found dramatic differences. The suicide rate among lung cancer patients stood out: it was more than four times higher than the general population.
They also found suicide rates were 40 percent higher than average among colorectal cancer patients, and 20 percent higher among those diagnosed with breast cancer or prostate cancer.
Despite this, many doctors don't consider suicide risk in cancer patients, Port said.
Patients may feel anxiety, depression or hopelessness after hearing stories from family members or friends who knew someone with the disease. Port said doctors need to reassure their patients that every case is unique and that there are good treatments for early stage patients.
"As lung cancer surgeons, we know the lung cancer diagnosis is a very serious diagnosis, but what's not out there is that patients with early stage disease are highly curable," said Port.
What was most striking about the findings, Port said, is that 50 percent of suicides in lung cancer patients occurred in people who had what specialists consider highly treatable disease.
"There's a disconnect about patients understanding their particular outcomes," he said.
Suicide rates were also higher among Asians, men, older patients, those who were widowed, those who refused surgical treatment, and those with metastatic lung cancer , according to the study, which was presented at the American Thoracic Society 2017 International Conference, in Washington, D.C.
Lung cancer (small cell and non-small cell types) is the second most common type among both men and women in the U.S. (not counting skin cancer, which was not included in the study). The American Cancer Society estimates that in 2017, there will be about 222,500 new cases of lung cancer diagnosed and approximately 155,870 deaths from the disease.
Lung cancer specialists don't tend to be well trained on the mental health side of patient care, said Port.
"For us as a group it's striking that we're trained in medical school – we learn about the physical aspects of exam, but especially surgeons, we don't do a deeper dive into the psychosocial exams. It's pretty eye-opening that we should have to learn to ask patients, 'Are you sleeping, are you eating, how are your feeling about your diagnosis?' Doctors need to include these questions as part of the exam," said Port, adding that their care should be integrated with nurses and others who provide health care during cancer treatment.
One factor that may weigh heavily on the shoulders of patients: the consequences of lifelong health choices.
"Eighty-five percent of our patients have traditionally been smokers and may have guilt about smoking all their life," Port said.
But he also noted, "There's reason to be hopeful."
"Each person's tumor is different genetically and we now have unique targeted therapies —immunotherapy — for early stage disease regardless of tumor type," he said.
Dr. Joseph Weiner, an psychiatrist at Zucker Hillside Hospital, in Glen Oaks, New York, told CBS News that while the new study shows a correlation between lung cancer and suicide, other issues may come into play.
"There may be other variables contributing that may be related to chemotherapies. And some people with lung cancer have changes in hormone secretions that may affect mood. A decrease in oxygen going to the brain may affect judgment and impulsivity, too," said Weiner.
Over much of Weiner's career he's worked with people who have had medical illnesses, including cancer.
"I've gotten to see people suffer tremendously, emotionally. Some are unable to cope with a serious diagnosis and fall into depression, while others transcend their suffering and find hope even in the face of death," Weiner said.
The way a doctor speaks to a cancer patient can have a big impact on that person's mental health and how he or she copes with the disease, said Weiner, whose wife died of lung cancer in 2015 almost a year after her diagnosis.
He said she was a very strong person, but had some physicians who were better than others when it came to communication and compassion.
"My wife asked her oncologist, 'Will I live long enough to watch my daughter graduate?' and the oncologist said, 'Now you're pushing it,'" said Weiner.
He said his wife was a strong person and didn't let it get in her way of focusing on her dream. But Weiner said a better alternative would have been to say, "I can't promise, but I can promise we'll try as hard as we can."
For patients struggling with depression and suicide risk, words can have a powerful affect, he noted. Support can make a difference.
"One of the destructive things a clinician can say is that there's nothing more we can do for you. There's always something we can do for you, whether it's pain management, symptom control, holding a hand, giving a hug, connecting with a chaplain or mental health provider, or discussing medication for depression and anxiety. It's not just the application of chemotherapy. It's about the provision of humanity," he said.
Most of all, he said doctors treating lung cancer and other cancer patients can provide hope.
"Hope is broad. None of us live forever. What are we hoping for? Are we hoping to be loved? Are we hoping to leave a legacy for our lives? To see someone get married? Are we hoping to demonstrate to our loved ones that we can approach a life circumstance with great dignity? Are we looking to thank people? Are we looking to ask for forgiveness? I'm talking about hope as a process of how you want to live your life. Focusing on the day rather than the medical outcome."
Additional coverage:
The Link Between Lung Cancer and Suicide Risk - US News & World Reports
Patients With This Type Of Cancer Are Most Likely To Commit Suicide - International Business Times
Among All Cancers, Lung Cancer Appears to Put Patients at Greatest Suicide Risk - ASCO Post
Suicide risk elevated among lung cancer patients - Medical News Today
Suicide Hazard Rises Most After Lung Cancer Prognosis - HealthDay 
Lung cancer diagnosis quadruples suicide risk - Health24
Patients with Lung Cancer Have Risk of Cancer-Associated Suicide - CURE Magazine
Lung cancer diagnosis increases suicide risk by 420% - HemOnc Today