From bench to bedside...and back again
Our translational and clinical researchers collaborate to convert conceptual breakthroughs into novel therapies that will benefit our patients. They work in multidisciplinary teams that focus on translational research targeting individual cancers, as well as those focused on basic research that crosses multiple diseases across the cancer continuum.
OUR RESEARCH PROGRAMS
Cancer Biology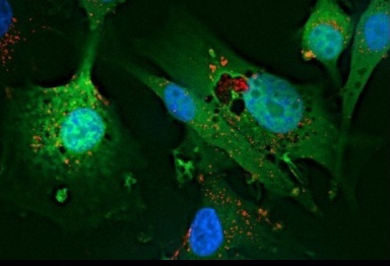 Cancer Genetics and Epigenetics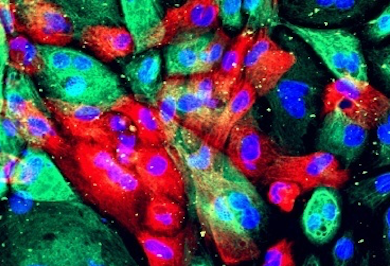 Experimental Therapeutics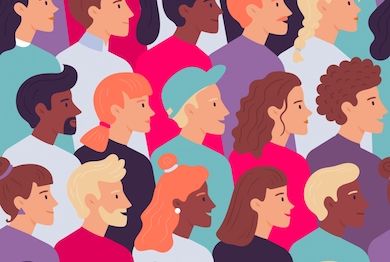 Cancer Prevention and Control

RESEARCH HIGHLIGHT
Breast cancer cells do not undergo a commonly accepted transformation in order to spread to distant organs. The discovery, made in the labs of Ding Cheng Gao, Ph.D., and Vivek Mittal, Ph.D. may settle a longstanding debate about how cancers spread and profoundly change the way many forms of the disease are treated.
FOSTERING COLLABORATION
Dr.Yariv Houvras, right, with Dr. Ritu Kumar, an assistant professor of cell and developmental biology in surgery. Four interdisciplinary teams of physicians and scientists from Weill Cornell Medicine have been announced as recipients of the Sandra and Edward Meyer Cancer Center's inaugural Collaborative Research Initiative pilot project grants.
Nutrition-Based Immune Reprogramming to Enhance Cancer Immunotherapy
Overcoming Gastric Cancer Treatment Resistance by Targeting CLIP-170S: a Molecular, Computational, and Translational Program
Mechanisms of Telomere Maintenance in Acute Myeloid Leukemia and Therapeutic Potential
Functional Characterization of DNA Regulatory Regions Recurrently Deleted in Human Cancer