"When you see people struggle with challenges, you really learn how strong the human spirit is. And, when you're treating patients with disease, you see that in a very direct way. I continue to be inspired by my patients – spending time talking to them, and understanding them, is my favorite thing to do. I love treating the patients that are in front of me, but I also want to help the patients that I'll never meet and never see. Philanthropy has obviously contributed to the success of our institution, but even more important, it has contributed to our success in solving problems." - John Leonard, M.D.
A $50 million gift from noted business leader and former NewYork-Presbyterian Hospital Trustee Ronald P. Stanton in 2009 and a $75 million gift from the Meyer family in January 2014 laid the foundation for the Edward and Sandra Meyer Cancer Center. Please help us build upon their generosity and foresight by supporting our groundbreaking research, clinical and educational programs.
Philanthropic gifts, large and small, will enable Weill Cornell to continue its efforts in recruiting the world's best and brightest minds in cancer research and clinical care, while also providing seed money to realize innovative research projects and train future leaders.
In expanding and enhancing the research activities of the cancer programs at Weill Cornell, the Meyer Cancer Center will help to bring about personalized cancer treatment and the design and execution of investigator-initiated clinical trials that ensure patients can immediately benefit from the latest discoveries and treatments.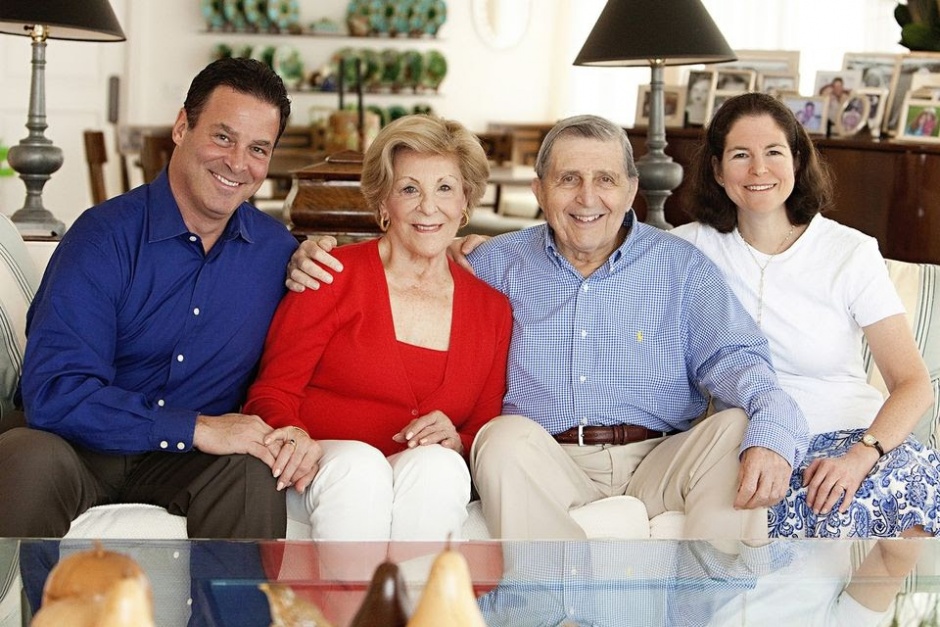 "We gave careful consideration to which New York institution was best poised to produce breakthroughs in cancer, and Weill Cornell was the obvious choice... We can think of no better investment that will make as big a difference in the world, and we know that together we can do great things for cancer patients and their families." – Edward Meyer
ABOUT SANDRA AND EDWARD MEYER
Through their family foundation, established in 1966, the Meyer family has an enduring dedication to philanthropy and has championed medical research and clinical care, arts and education, Jewish organizations and federated giving programs. A graduate of Cornell University with a BA in economics with honors, Edward Meyer is chairman of Ocean Road Advisors, Inc. and the former chairman, president and CEO of Grey Global Group, one of the world's largest advertising and marketing and communications companies. Sandra Meyer is a member of the Bridgehampton Chamber Music Festival, the Long Island land conservation organization Group for the East End, and the Women and Foreign Policy Advisory Council of the Council on Foreign Relations, as well as a major supporter of Women for Women International, which helps women move from crisis and poverty to self-sufficiency.