Alisertib may benefit certain patients with neuroendocrine prostate cancer
Saturday, October 8, 2016
This is an excerpt of an article that appeared on HemOnc Today. Read the full story here.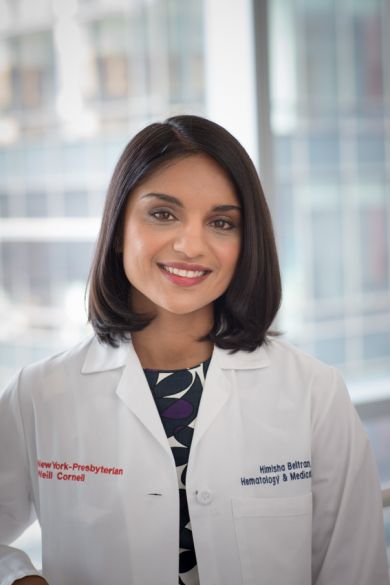 Himisha Beltran, M.D. Alisertib monotherapy may be effective in certain patients with clinical or pathologically defined neuroendocrine prostate cancer, according to phase 2 study results presented at the European Society for Medical Oncology Congress.
"We demonstrated the feasibility of conducting a multicenter trial enrolling this aggressive subgroup of patients," Himisha Beltran, M.D., medical oncologist at Weill Cornell Medicine, said during a presentation. "Although the trial did not meet its primary endpoint, exceptional and long-term responders were identified, all of whom had neuroendocrine histology."
N-myc gene amplification and Aurora kinase A combine to drive neuroendocrine prostate cancer, an aggressive androgen-independent subtype of castration-resistant prostate cancer.
The disease is associated with androgen receptor independence, low- or nonrising PSA progression, aggressive disease and distinct molecular features, according to study background. Median OS for these patients is approximately 7 months.
Preclinical studies showed alisertib (MLN8237, Takeda/Millennium) — an oral, selective inhibitor of Aurora kinase A — inhibited the interaction between Aurora kinase A and N-myc, thereby suppressing neuroendocrine prostate cancer signaling and tumor growth.
....
"Based on emerging preclinical data, as well as results from this trial, further investigation of targeting [Aurora kinase A] and the [Aurora kinase A–N-myc] therapeutic complex for neuroendocrine prostate cancer is warranted, but I do think biomarker selection will be critical for the design of any future trials in this area," Beltran said.