Active surveillance may be underused for men with localized prostate cancer
Tuesday, September 15, 2015
The quality of surveillance — determined by PSA tests, office visits and second biopsies — also appears uncertain, according to the researchers.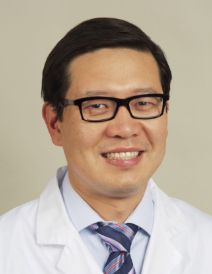 Dr. Jim Hu "Active surveillance has been recommended for men who are diagnosed with low-risk prostate cancer," Jim C. Hu, M.D., M.P.H., director of the LeFrak Center for Robotic Surgery and Ronald P. Lynch chair in urologic oncology at Weill-Cornell Medical Center in New York, and colleagues wrote. "However, the incidence of overtreatment of low-risk disease is still prevalent. In addition to determining predictors to increase the use of active surveillance for men with indolent prostate cancer, the quality of surveillance has also been questioned. The lack of data on long-term outcomes as well as different eligibility criteria and triggers for treatment has complicated the interpretation of results."
Hu and colleagues sought to determine the population-based intensity of surveillance strategy among patients diagnosed with localized prostate cancer and undergo active surveillance or watchful waiting vs. an active treatment.
Using the SEER database, the investigators identified 37,687 men who were diagnosed with prostate cancer between 2004 and 2007 and who had a follow-up of Medicare services through 2009.
Most patients received radiotherapy (57.8%), had a radical prostatectomy (19.1%) or had androgen-deprivation therapy (10.8%). Additionally, 2.6% of the patients received cryotherapy.
Overall, 9.7% of the men were on watchful waiting or active surveillance programs.
Only 4.5% of men on watchful waiting/active surveillance programs had a least four PSA tests, attended four office visits and underwent a repeat biopsy within 2 years — the researchers' a priori definition for quality active surveillance. Only 13% of this cohort underwent a second biopsy within 2 years of diagnosis.
Compared with patients who received an active treatment, those who were on active surveillance or watchful waiting were less likely to receive PSA testing or go to office visits within 2 years of diagnosis (P < .01).
Active surveillance appeared less common among men aged 80 years and older (HR = 0.35; 95% CI, 0.19-.64) and those with a Charlson Comorbidity Score of 1 (HR = 0.59; 95% CI, 0.36-0.96). Men with a Gleason score of 7 (HR = 0.5; 95% CI, 0.31-0.83) or a Gleason score of 8 to 10 (HR = 0.17; 95% CI, 0.04-0.73) appeared less likely to undergo active surveillance then men with a Gleason score of 6 or lower.
However, the receipt of active surveillance increased during the final 2 years of the study (HR = 2.18; 95% CI, 1.28-3.71).
"Although the use of active surveillance is recommended for men diagnosed with low-risk prostate cancer, the use of aggressive treatment has not relented," Hu and colleagues wrote.
The researchers suggested that part of the reason could be the recommendation by the U.S. Preventive Services Task Force to stop routine screening for prostate cancer in asymptomatic men.
"Urologic practice, patient outcomes and cost effectiveness of health care all would benefit from new targeted strategies, such as nomograms that improve the prediction of aggressive cancers, to enable the selective identification of candidates for prostate biopsy, which, in turn, may increase adherence to proceeding with the second biopsy," Hu and colleagues wrote.
The researchers acknowledged that patient age limited to 65 years and older and their inability to discern between active surveillance and watchful waiting as limitations to these findings.
"Further research is needed into qualitatively describing the contributing factors that drive decision-making recommendations as well as improved surveillance measures for patients with prostate cancer," the researchers concluded.
This article originally appeared in HemOnc Today.