Tackling tumors with both brain and brawn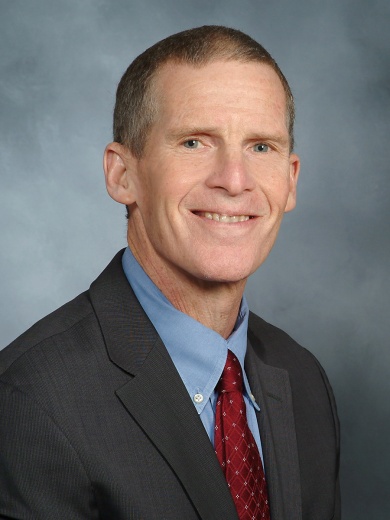 Dr. Howard Fine Tackling tumors requires both brain and brawn, and Howard Fine, M.D., is ready to assemble a top-notch team to form an offensive line against some of the most difficult cancers.
The Meyer Cancer Center's new associate director of translational research is also chief of the Division of Neuro-Oncology in the Departments of Neurology and Neurosurgery and founding director of the Brain Tumor Center, which will be based on the 10th floor of the Weill Greenberg Building.
In this latter role, he will be a coach of coordinated care, bringing together surgeons, oncologists, radiologists, nurse practitioners and others to offer a comprehensive clinical service for those with brain tumors.
Prior to joining the Meyer Cancer Center on Feb. 2, Fine helped build two of the nation's leading neuro-oncology programs -- the Dana-Farber Cancer Institute Center for Neuro-Oncology at Harvard Medical School and the Neuro-Oncology Branch at the National Institutes of Health. He has treated more than 20,000 patients and has been involved in more than 100 brain tumor clinical trials. Most recently, he served as deputy director of the Cancer Center and director of the Brain Tumor Center at New York University Langone School of Medicine.
Fine is not only a leader in the clinic, but also in the lab, where his work unravelling the basic biology of brain tumors has greatly advanced the field of neuro-oncology. Among his many honors, Fine received the National Cancer Institute Director's Gold Star Award for vision, leadership and advice in designing cancer programs for the future using neuro-oncology as a model.
Although gliomas and glioblastomas are not the most commonly occurring cancers — there are about 17,000 new cases in the United States each year — they are among the most deadly. When Fine started his career nearly three decades ago, the median survival of people diagnosed with these cancers was 12 months. It is now 14 months.
Advancement in the field has been incredibly slow, especially compared to other cancers, and new treatments have been few and far between. Only one new drug has hit the market in the past decade – bevacizumab (Avastin), an antiangiogenic VEGF inhibitor which Fine played a part in developing and testing.
"For a long time, brain tumors were a black box biologically," Fine said. "We knew practically nothing about them."
But that has changed – thanks, in part, to Fine. He helped make glioblastoma one of the three original tumor types investigated as part of the Cancer Genome Atlas project (TCGA), by creating the Repository of Molecular and Genetic Data for Brain Tumor initiative ("REMBRANDT"), a predecessor and proof of principle for the larger and more ambitious TCGA.
"Because of that, we probably know as much or more about the genetics of gliomas than any other tumors," Fine said. "Now we just have to translate that knowledge into treatments."
Fine is currently investigating ways to alter the molecular pathways that sustain tumors. Because tumor stem cells are of particular importance in glioblastomas, understanding the pathways that drive those stem cells is crucial to treating the disease. It may represent a way to make the cells act differently, rather than kill them with toxic treatments.
Modeling a new system
Fine was one of the first researchers to describe glioma stem cells, and to use stem cells as a model system to conduct cancer research.
"We were able to generate brain tumor stem cells, which represent a much better research tool. But they are still growing in plastic – how representative of what happens in patients brains can that be?" Fine said.
Mouse models were also not ideal, as it's difficult to get a good look at what's going on inside the animal's skull at a cellular and genetic level in real time. If only there was a way to study an active brain in an easily observed, controlled environment like a petri dish, Fine thought. Eventually, he managed to do just that.
Inspired by the work of a research team at Institute of Molecular Biotechnology of the Austrian Academy of Science, Fine took human embryonic stem cells, coaxed them to generate a neural lineage, and put them in a bioreactor. What emerged were three-dimensional models that bore a remarkable resemblance to six-month-old fetal brains.
These "cerebral organoids" have proven to be excellent tools for studying brain biology. Fine has been able to induce tumors in the organoids, which allows him to observe the growth and behavior of brain tumors from the very beginning stages of development.
The next step will be generating glioma stem cells derived from patients and culturing them on the organoids to better understand their tumors and to test how those tumors react to different treatments. Fine may even create organoids using patients' own cells, swiped from the inside of their cheeks, to produce the most authentic experimental environment possible.
"We're going to be taking precision medicine one step further," Fine said. "We've done the science, now we've got to clear the regulatory hurdles. These are new grounds."
As Fine faces these challenges, he hopes to apply his knowledge and experience to help others at the Cancer Center navigate the processes involved in conducting translational research.
"We know how to do laboratory research. We know how to do clinical research. But moving new science and new knowledge from lab to clinic can get complicated and there's often a gap when it comes to practical issues," Fine said. "I want to find ways of enabling this type of research." 
Fine said he wants to build a cottage industry, with innovative clinical trials based on science coming out of the Cancer Center's labs, rather than cookie cutter phase II and III clinical trials led primarily by drug companies.
"I'm not here to build the biggest brain tumor program. I'm here to do something unique and different, something that will add to the knowledge of the field," he said. "I came to Cornell because I sensed from the leadership on down that there was a real belief that research – basic, translational and clinical – was vital, that it was part of the mission. It's all about advancing the field and finding better treatments for our patients, and that's what I'm passionate about."