Will lab-grown organs cure cancer?
Wednesday, October 7, 2015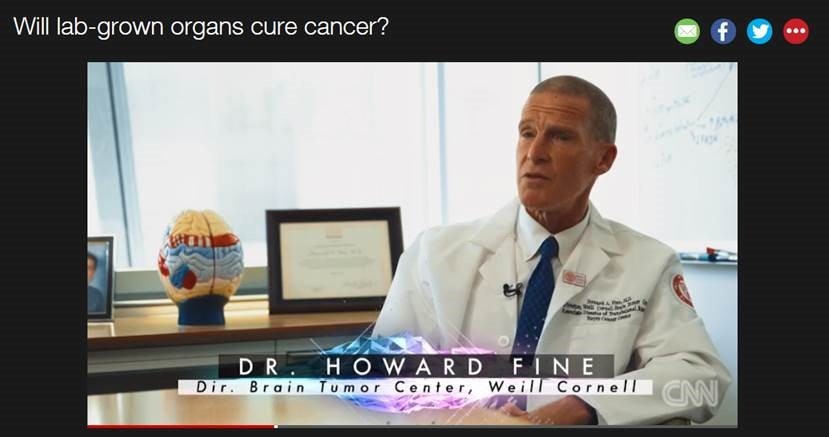 Scientists have figured out how to grow organs from skin cells. CNN's Rachel Crane explores the lab of Howard Fine, M.D., to learn about his work using cerebral organoids to elucidate brain cancer and identify potential treatments, as part of a Pioneers series.