McCain may benefit from glioblastoma treatment advances
The announcement that Sen. John McCain (R-Ariz.) has glioblastoma brought to mind the parallels with his longtime colleague and friend, Sen. Edward M. Kennedy (D-Mass.), who also developed a malignant glioma while major healthcare legislation was being considered.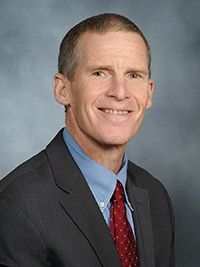 Dr. Howard Fine
But treatment options for Kennedy were more limited than they are today. New drugs and devices, and especially new diagnostics and surgical procedures, have become available in the years since Kennedy was diagnosed in May 2008. He survived about 15 months after undergoing surgery followed by chemotherapy and radiation treatments.
MedPage Today asked a number of oncologists about how the treatment landscape has changed since Kennedy was treated.
Another rapidly changing area is in molecular tumor analysis. Howard Alan Fine, M.D., of Weill Cornell Brain Tumor Center in New York City, said this research has "allowed us to prognosticate and to group patients into more homogeneous groups to allow more rationale choices of treatments and for more scientifically rigorous clinical trials."
Additional coverage:
Trying the "Kitchen Sink" to treat Brain Cancer - CURE Magazine
Understanding Glioblastoma - NYP Health Matters blog