How cryotherapy prevents hair loss from chemo
Wednesday, December 9, 2015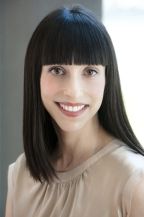 Tessa Cigler, M.D. For women getting chemotherapy to treat breast cancer, there's a new device that could help them keep their hair
Hair loss with chemotherapy is a hallmark side effect of the treatment. And until now, most women undergoing chemo had to accept it as part of the unavoidable price to pay for the potentially life-saving therapy.
But the Food and Drug Administration (FDA) just approved a new cooling cap that some women have already been using to prevent hair loss when being treated. The device, made by Swedish company Dignitana, has been available in Europe but is now approved for marketing in the U.S.
"Hair loss from chemo is probably ranked among the most dreaded side effects of chemotherapy," says Dr. Tessa Cigler, assistant professor of medicine at the Weill Cornell Breast Center, which tested the cap on some of its patients. "I think this will make such a difference in so many women's lives."
The device, called DigniCap, has an inner layer that circulates very cooled liquid at 37 degrees F around the scalp; another layer essentially holds that cap in place and insulates the cold. The cold temperature chills the hair follicles, making the cells divide less frequently, and therefore making them less attractive as a target for the chemotherapy agent, which homes in on rapidly dividing cells like those in tumors. The cold also constricts blood vessels in the scalp, making it harder for the chemo drug to reach the hair follicles.
In a study that the FDA considered in its review, of 101 breast cancer patients at five centers in the U.S. who used the cold cap, the device prevented hair loss in 70% of the women. Without the cap, say doctors, the chemotherapy regimens the women received lead to hair loss in nearly 100% of cases.
Women don DigniCap about 30 minutes before starting their chemotherapy, wear it throughout the treatment and for another 30 to 60 minutes afterward.
The Weill Cornell Breast Center study involved women with early-stage breast cancer receiving the most common chemo regimens, so Cigler says that more studies are needed to see if it will work for other chemo combinations for other types of cancer and for later stage patients. Certain chemo regimens may simply be too harsh for the cryotherpy to work, for example.
Some doctors also raised the concern that for cancers that might spread to the brain, the chilling effect of the cap might prevent chemotherapy from working on stray cancer cells there. More studies will also reveal more about this potential danger as well.
In the meantime, the cap represents a huge improvement over the current cold cap technology, which involves rotating ice packs that have been frozen in dry ice, on the head every 30 minutes. Dignicap automates the cooling process and makes it less cumbersome for patients.
This article first appeared in TIME. Read the full story here.
Additional coverage on ABC News.