Fulvestrant plus palbociclib effective in metastatic breast cancer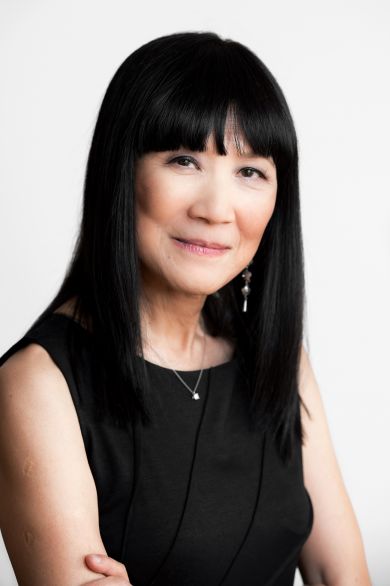 Selina Chen-Kiang, Ph.D. Women with advanced breast cancer have a new safe and effective treatment option with approved drugs, according to a new research analysis.
The final analysis of the PALOMA-3 study shows that fulvestrant plus palbociclib effectively increases progression-free survival in recurrent metastatic endocrine-resistant breast cancer and that it is safe regardless of the degree of endocrine sensitivity, the authors report in the Lancet Oncology March 2.
"This is a new treatment that is extremely effective in patients with advanced hormone-receptor-positive, HER2-negative metastatic breast cancer. We have very few effective treatments, especially when patients have failed other therapies and these results are encouraging for patients and for those who care for them," lead author Dr. Massimo Cristofanilli, professor of medicine and associate director for precision medicine and translational research at Northwestern University in Chicago, told Reuters Health in a telephone interview.
Palbociclib has recently been approved by the U.S. Food and Drug Administration for use with this condition, Dr. Cristofanilli said. "We can use fulvestrant plus palbociclib right now, we have strong data from these studies, and we expect that these patients will respond well."
Dr. Cristofanilli and colleagues conducted the phase 3 PALOMA-3 trial in 521 women aged 18 and older of any menopausal status with endocrine-resistant, hormone receptor-positive metastatic breast cancer at 144 academic medical centers in 17 countries.
Between October 2013 and August 2014, they randomized 347 patients to receive oral palbociclib (125 mg daily for three weeks, then one week off in 28-day cycles) plus 500 mg fulvestrant (intramuscular injection on days 1 and 15 of cycle 1; then on day 1 of 28-day cycles) and 174 to receive fulvestrant plus placebo.
By March 2015, 259 progression-free-survival events occurred (145 in the fulvestrant plus palbociclib group and 114 in the fulvestrant plus placebo group) during a median follow-up of 8.9 months. The median progression-free survival was 9.5 months in the fulvestrant plus palbociclib group and 4.6 months in the fulvestrant plus placebo group (hazard ratio 0.46, p<0.0001).
The most common grade 3 or 4 adverse events included neutropenia in 223 (65%) in the fulvestrant plus palbociclib group and in one (1%) in the fulvestrant plus placebo group, anemia in 10 (3%) and in three (2%), respectively, and leukopenia in 95 (28%) and in two (1%), respectively. Serious adverse events occurred in 44 (13%) of 345 patients taking fulvestrant plus palbociclib and in 30 (17%) of 172 patients taking fulvestrant plus placebo.
"Very few studies change practice, and this is one of them. This study gives the opportunity to physicians as well as patients to understand that the drug development process is so important and that we need to continue to enroll patients in clinical trials," Dr. Cristofanilli added.
"It was important to do this study because our treatment choices for these patients are still limited. Resistance to endocrine therapy is one of the major problems we face in our practice," he added. "We were pleasantly surprised by the magnitude of benefits associated with the treatment and that the benefits were across the board."
...
Dr. Selina Chen-Kiang, professor of pathology, immunobiology and microbial pathogenesis at Weill Cornell Medicine in New York City, told Reuters Health by phone, "This study is important because the progression-free survival for this group of patients is a tremendous improvement. Having FDA approval, these drugs can be reimbursed by insurance."
Dr. Chen-Kiang, who was not involved in the study, looks forward to future research designed to achieve even better response. "Now in the age of targeted therapy, we have many agents to use."
This is an excerpt of a Reuters story. Read the full article here.