New scalp cooling system prevents hair loss from chemotherapy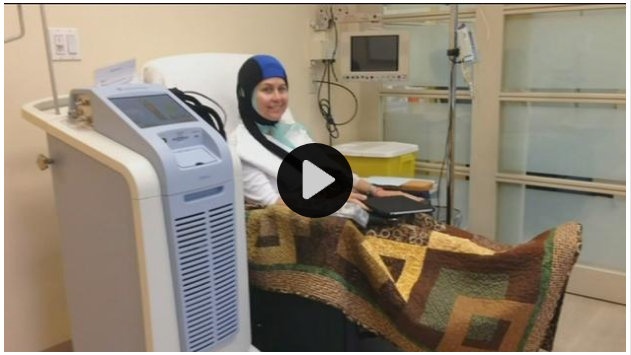 Carolyn Dempsey is a wife, a mother, a music teacher and a breast cancer survivor.

She managed to keep her hair despite going through four powerful cycles of chemotherapy.

Carolyn took part in a clinical trial at the Weill Cornell Breast Center in Manhattan.

She was one of several breast cancer patients to use the DigniCap, a scalp cooling system designed to prevent hair loss from chemotherapy.

It is the first cooling cap to receive FDA approval in the United States.
This video segment from the Medical Marvels series on abc7NY features oncologist Tessa Cigler, M.D.