Cantley named a "Giant of Cancer Care"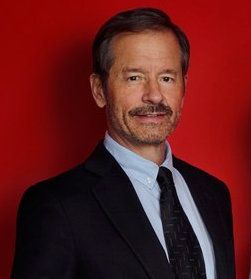 Lewis Cantley, Ph.D. Lewis C. Cantley, Ph.D., the Meyer Director of the Sandra and Edward Meyer Cancer Center, was inducted into the OncLive®  2017 Giants of Cancer Care® recognition program on June 1 during an exclusive celebration at the Chicago History Museum. He was among 12 respected healthcare professionals recognized for advancing the field of oncology by their contributions in research and clinical practice. 
Michael J. Hennessy Jr., president of Michael J. Hennessy Associates Inc., parent company of OncLive®, said: "Each Giants of Cancer Care® inductee continues to help propel the field of oncology forward through their commitment to innovative and groundbreaking contributions in cancer treatment and research. They provide hope to cancer patients and their families and are an inspiration to the future generations of researchers and practitioners who continue advancing toward a cure for these diseases."
Nominated by the oncology community, all finalists are selected by an elite five-member advisory board of world-renowned oncologists. The finalists in each category are then voted on by a 90-plus member selection committee comprising the nation's leading physicians in the oncology space. The winners represent 12 categories: breast cancer, gastrointestinal cancer, genitourinary cancer, hematologic malignancies, lung cancer, melanoma, radiation oncology, scientific advances/drug development, pediatric oncology, supportive/palliative/geriatric care, immuno-oncology and surgical oncology.
Robert Goldsmith, Vice President of OncLive® added, "this class of Giants inductees are making differences every day in advancing the field of oncology. We are honored to recognize these healthcare professionals for all their accomplishments and hard work dedicated to improving the lives of their patients."
This year's Giants of Cancer Care® inductees are:
Norman Wolmark, M.D., Allegheny Health Network, Pittsburgh, Pennsylvania — Breast Cancer
Charles S. Fuchs, M.D., M.P.H., Yale Cancer Center, New Haven, Connecticut — Gastrointestinal Cancer
Daniel P. Petrylak, M.D., Yale Cancer Center, New Haven, Connecticut— Genitourinary Cancer
Kanti R. Rai, M.D., The Feinstein Institute for Medical Research, Manhasset, New York— Hematologic Malignancies
Thomas F. Gajewski, M.D., Ph.D., The University of Chicago Medicine, Chicago, Illinois— Immuno-Oncology (including cell-based therapies)
David R. Gandara, M.D., University of California Davis, Sacramento, California— Lung Cancer
John M. Kirkwood, M.D., University of Pittsburgh Department of Medicine, Pittsburgh, Pennsylvania— Melanoma
Joseph V. Simone, M.D., Simone Consulting Company — Pediatric Oncology
Herman D. Suit, M.D., M.Sc, Ph.D., Harvard Cancer Center, Boston, Massachusetts— Radiation Oncology
Lewis C. Cantley, Ph.D., Meyer Cancer Center, New York, New York— Scientific Advances/Drug Development
Hyman B. Muss, M.D., Lineberger Comprehensive Cancer Center, Chapel Hill, North Carolina — Supportive/Palliative/Geriatric Care
John L. Cameron, M.D, John Hopkins Medicine, Baltimore, Maryland— Surgical Oncology