Two Weill winners of Pershing Square Sohn Prize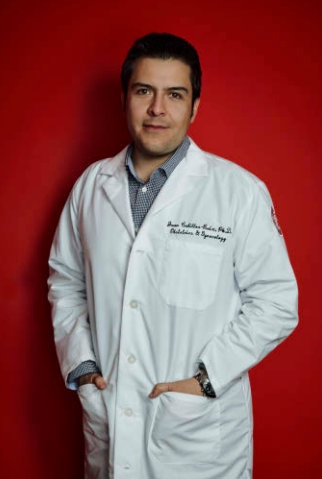 Juan Cubillos-Ruiz, Ph.D. The Pershing Square Sohn Cancer Research Alliance has announced the six winners of the fourth annual Pershing Square Sohn Prize for Young Investigators in Cancer Research, awarded annually to promising early career, NYC-area scientists. Recipients receive $200,000 in funding per year for up to three years, for a total of $600,000, to support explorative, high-risk/high-reward cancer research. The awards will be presented on May 24.
"The Pershing Square Sohn Prize invests in brilliant, early career scientists who are on their way to making significant contributions to the field of cancer research," said Bill Ackman, co-founder of The Pershing Square Foundation and CEO of Pershing Square Capital Management, L.P. "We are proud to support these scientists and their innovative research as they work to discover a cure for cancer."
The winners of the 2017 Pershing Square Sohn Prize include:
Yimon Aye, Ph.D., Assistant Professor, Weill Cornell Medicine: 

Aye's research analyzes the overlooked aspects of ribonucleotide reductase (RNR) function and regulation to discover two novel binding proteins that can either promote or suppress DNA synthesis. These previously unnoticed proteins may play a fundamental role in treating drug-resistant B-cell lymphomas and reveal the next generation of disease intervention.

Juan Cubillos-Ruiz, Ph.D., Assistant Professor, Weill Cornell Medicine: 

Cubillos-Ruiz's project seeks to understand the main mechanism that hinders the immune system's ability to fight the growth of ovarian tumors. Specifically, he will examine how cellular stress within ovarian cancer tumors impacts the immune system and whether disabling "stress sensors" could be used to enhance the efficacy of treatment.