How patients can benefit from clinical trials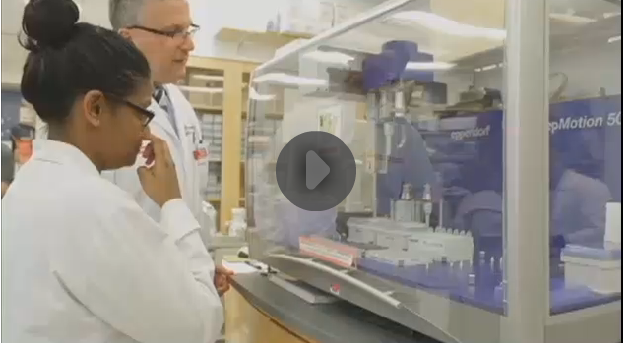 Look online and you'll find endless ads for medical studies, trials, and surveys that pay. Some sites offer $5 just for signing up. Some travel studies pay $40, and clinical studies that promise $150 an hour. But can you get rich off of research studies? It's not likely, unless you're making a major commitment.
NASA pays $18,000 for its exercise study, but you have to lie in bed for 70 days.
Egg donors can get $8,000 to $10,000 in compensation.
Regular sperm donors can earn up to $1,500 a month.
At Drug Trials America, which has local offices in Hartsdale and Brooklyn in New York, compensation is minimal. Site Director Jeremy Tark says DTA typically reimburses for time and travel. But patients with certain health problems can get access to potentially life-changing new medications at no cost. Tark says the center focuses on arthritis, chronic low back pain, herniated discs, diabetes, and high cholesterol.
Participating in a study at Drug Trials America is free and insurance is not required. Tarks says everything from lab work, EKGs, and physicals to medication are all at no cost to the patient. These trials are FDA approved and monitored by an independent ethics group.
Dr. John Leonard (Twitter: @johnpleonardmd) is the director of the Joint Clinical Trials Office at Weill Cornell Medical College and New York Presbyterian Hospital in New York City. He says finding patients for clinical trials is often about numbers not money. Dr. Leonard says his office is trying to get the word out and let more patients know that clinical studies are out there that than can potentially help them.
Dr. Leonard's office focuses on finding more effective treatments for serious illnesses like cancer and neurological disorders. He says it is a great opportunity for patients to gain access to the newest treatments before they're available to anyone else.
Dr. Leonard has personally treated patients on clinical trials who have been among the first people to ever get a drug, and also among the first people to be effectively treated, cured, or had a better outcome because they participated in a clinical trial.
Remember, there is a big difference between answering an online ad for a medical study and going to a reputable institution like Weill Cornell Medical College or New York Presbyterian Hospital.
You can see plenty of cautionary tales online from people who signed up for studies online and gave their personal information only to find out that study was a scam designed to get and sell that personal information to marketers.
If you think a clinical trial might work for you, Dr. Leonard suggests contacting your physician.