The new style of tailored treatment
Thursday, January 22, 2015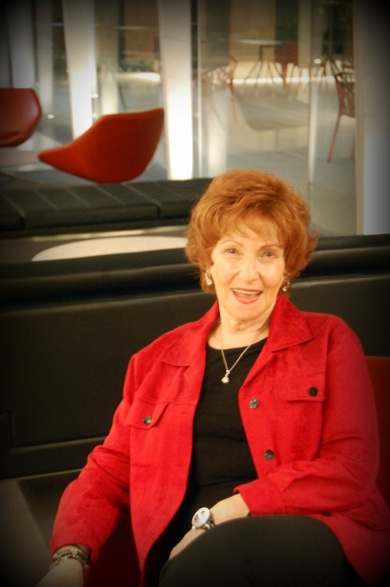 Irene Price has made a remarkable recovery after her bladder cancer was treated with drugs designed for breast cancer. She's a 76-year-old with style, who certainly appreciates good tailoring. However, the bespoke designs most admired by Irene Price were crafted not at the dress form, but rather at lab benches, doctor's offices and nurses stations at Weill Cornell Medical College and NewYork-Presbyterian Hospital. 
After five years of chemotherapy, radiation and relapses, the New Jersey sales clerk recently received news that the cancer that had started in her bladder and crept through her lymph nodes and into her liver had been beaten back – using an unconventional therapy created just for her, based on a scientific analysis of her tumor. 
She is an early beneficiary of "precision medicine," an approach that replaces the traditional one-size-fits-all cancer treatment paradigm with one that focuses on targeted, individualized care using a patient's own genetic profile and medical history.  
Diagnosed with bladder cancer in 2009, Price's initial, traditional treatment was a success. But the cancer returned, with a biopsy confirming high-grade urothelial carcinoma in her bladder and several lymph nodes.
Her doctors – Douglas Scherr, Weill Cornell's Clinical Director of Urology Oncology; Scott Tagawa, Medical Director of the Genitourinary Oncology Research Program; and David Nanus, the Mark W. Pasmantier Professor of Hematology and Oncology in Medicine and the Associate Director of Clinical Services at the Meyer Cancer Center – recommended a clinical trial that was testing a new drug combination, and she seemed to respond well, but tumors reappeared shortly after the treatment stopped.
The immediate relapse suggested a case of platinum refractory urethelial cancer, a condition Nanus and colleagues happened to be studying. Doctors decided to remove Price's bladder, and Nanus sent sample tissue from the cystectomy to the Weill-based Institute for Precision Medicine, for genetic sequencing and analysis.
While Price underwent radiation therapy, the results from the genetic analysis came back, with an unexpected finding: HER2 amplification, a mutation more commonly associated with breast cancer. So when she relapsed again – this time with signs of a spread to the liver, which is often fatal – Nanus suggested attacking the cancer with weapons created for that other enemy. Price underwent eight cycles of chemotherapy with Taxol and Herceptin, and her most recent CT scan, in November 2014, showed no evidence of cancer.  
"Getting a second-line complete response happens rarely, if ever," Nanus said. "We wouldn't have treated her that way without the information from the precision medicine analysis. The results are amazing."
Price said she was happy to participate in cutting-edge cancer research and therapy, and she is even happier with the results.
"After my last CT scan, I can't be anything but happy," she said. "I am very fortunate that I have a Nanus, who seems to have a lot of things up his sleeve. I'm exceptionally fond of him; I feel that I've gotten the best care possible because of him."
Being treated at an academic institution had a lot of benefits, Price added.
"It's a teaching hospital, with periodic tumor boards, and I think because of that, you're getting a lot of opinions, and the best care from the biggest minds," Price said.
It also helped when it came time to convince her insurance company to cover the unconventional therapy.
Price said she felt truly cared for, throughout the process. Entering the third floor infusion center for her second bout of chemotherapy was intimidating at first, as it was packed with people, she said. But that changed as soon as she was taken through for treatment.
"My first thought was, oh my god, it's a factory. But it's not. It is so one-on-one, and the nurses are wonderful and caring. It's very personal, which, as someone going through chemotherapy, is important,"  Price said.
"You don't feel like a number. I can go there every three weeks, walk up to the desk among a sea of people, and I say hello, and they know my name. There isn't one person I have come in contact with that doesn't know my name. I don't know how they do it. And you don't pass anybody at Cornell, in the whole hospital, that doesn't smile and say hello to you, I don't care what they do. That makes you feel important, or special, and cared about."
Price has been able to continue her Herceptin treatments closer to home, and had much to celebrate as she rang in the new year with her three children, five grandchildren and 16-month-old great-grandchild.
"If it wasn't for that precision medicine, I don't know whether they would have taken the route that they're taking now," Price said. "I guess everybody's a little bit smug, but you can't get too smug when it comes to cancer."