Symposium addresses role of truth in universities, society
Holly Prigerson, Ph.D., the Irving Sherwood Wright Professor in Geriatrics and professor of sociology in medicine at Weill Cornell Medicine, was one of several faculty members from a range of disciplines – law, linguistics, information science, medicine, molecular biology and genetics, and English – who spoke on the role of truth in their fields and in society during an academic symposium, "Universities and the Search for Truth," held Aug. 24 in Ithaca as part of the celebration of Martha E. Pollack's inauguration as Cornell's 14th president.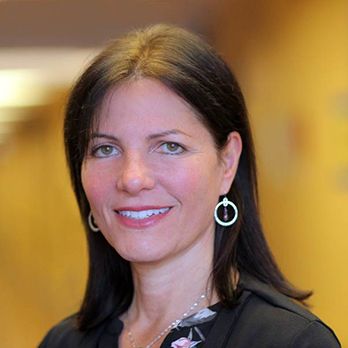 Holly Prigerson, Ph.D. "Science and medicine are compromised the further they stray from pure, 100 percent, unadulterated truth," Prigerson said . "Yet, currently much of medical information that exists today is likely based more on half-truths than on whole truths."
Pharmaceutical companies often hype drugs and exaggerate claims to a drug's effectiveness, she said, and terms such as "palliative chemotherapy," treatments given to dying patients supposedly to soothe the symptoms of terminally ill cancer patients, are by nature false. Studies show that such treatment actually "increases the risk that a patient will spend the last few days in a hospital with a lot of adverse events," she added.