Give a liver, save a life
Wednesday, September 2, 2015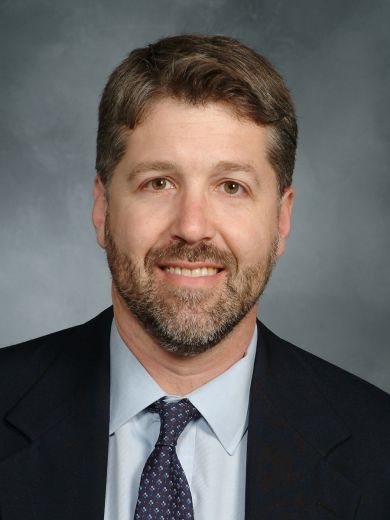 Dr. Benjamin Samstein Photo credit: Weill Cornell Art and Photography Dr. Benjamin Samstein describes himself as a surgeon who prefers not to operate. But when surgery is in order, Dr. Samstein, an expert in liver transplantation, favors laparoscopic procedures that use small incisions and even smaller video cameras over large complex open surgery. The goal of the approach is to reduce pain and overall recovery time for patients.
"We treat every patient as the most important person that we are taking care of," said Dr. Samstein, the new chief of liver transplantation and hepatobiliary surgery in the Department of Surgery at Weill Cornell Medical College and NewYork-Presbyterian/Weill Cornell Medical Center. "We are always trying to think about how we can perform surgeries with less harm."
NewYork-Presbyterian Hospital is the only academic medical center in the nation that applies a full laparoscopy to donor surgery for liver transplantation, Dr. Samstein said. In his new role, Dr. Samstein will lead efforts to expand and enhance that treatment to patients with the hope that it can one day be offered routinely.
We sat down with Dr. Samstein to discuss his post, the benefit of living donor organ donations, what he envisions for the future of liver transplantation, and how he became inspired to work in this field.
Q: What brought you to Weill Cornell?
Dr. Samstein: I came to Weill Cornell because of the opportunity to not only develop really advanced surgery in my field, but also collaborate and build multidisciplinary teams that will bring the care of patients with cancers and diseases of the liver to the highest level. New York has a large population of patients with liver disease as well as a dramatic shortage of deceased donor organs. This creates demand for utilization of living donors and innovative techniques.
Q: As the new chief of liver transplant and hepatobiliary surgery here at Weill Cornell, what are your goals for the program?
Dr. Samstein: Our goals are to making treatment less invasive and longer lasting. Although the predominant modality that I was trained in is surgery, I like to describe myself as a surgeon who would prefer not to operate. We plan to build at Weill Cornell one of the largest liver-focused clinical programs in the country. In parallel, we will establish research programs that examine patient outcomes and strive to develop liver support therapies for acute liver failure, liver cancer, and infections of the liver.
Q: Let's talk about laparoscopic procedures and your work in this field. How are they less invasive?
Dr. Samstein: I focus on the application of laparoscopic surgery to liver surgery and, specifically, to donor hepatectomies, which are procedures in which we remove all or part of a patient's liver. Only 5 percent of liver transplants are performed from a living donor compared to half of all kidney transplants. This is predominantly because it takes longer for a liver donor than a kidney donor to recover, the operation has more risk and it is more technically challenging. I have been applying laparoscopic surgery to liver donors, using smaller parts of the donor liver graft to replace the diseased liver and trying to understand what makes the operation less technically challenging so that it could be done at more centers. Only about 10 percent of all donor hepatectomies in the United States are done laparoscopically — and NewYork-Presbyterian Hospital is currently the only center in the United States that uses this approach.
Q: What is advantageous about living donor transplants?
Dr. Samstein: The primary problem with organ failure today is that there aren't enough organs. If you had cancer, nobody would say to you, "Well, your cancer isn't as bad as someone else's, and I only have enough chemotherapy for one of you, and he's more likely to die, so I am going to give chemotherapy to the other person." But that's exactly how we allocate organs. There are approximately 16,000 people on the list for a liver transplant. This year, only 6,000 organs will become available. Living donation can enable patients to receive their transplants much sooner, dramatically expediting their access to new organs and cutting the risk of dying in half.
Q: Will increasing the number of living donor laparoscopic procedures you perform attract more people to become living donors?
Dr. Samstein: We hope that when we are routinely able to offer laparoscopic donation, more people will come forward, but that is an area we are actively studying. We want to learn what reduction of invasiveness is the tipping point to really identify possible donors.
Q: How does New York compare to other states when it comes to donor registration?
Dr. Samstein: In New York, less than 20 percent of the population has registered to be a donor. Most states allow people to register before the age of 18, but New York has not allowed that at this point. So if you are 16 when you get your learner's permit, you can't sign up to be an organ donor at the Department of Motor Vehicles until you get your driver's license renewed eight years later. Unfortunately, due to that loophole, New York's donor registry is among the worst in the country. We need to create systems where you can sign up online and it happens automatically. The bottom line is: New York needs to improve its donor registration. It's critically important.
Q: What is the greatest risk once a transplant has been successfully made?
Dr. Samstein: While rejection is still a serious issue, infection is a bigger risk. Because patients take medications that suppress their immune system, they are more susceptible to infections, particularly in the transplanted organ.
Q: What's the cutting edge right now? And where is Weill Cornell headed?
Dr. Samstein: We're in a transformative period of time for patients with hepatitis C — a large percentage of them are having the cause of their cirrhosis cured. We're also finding there are tremendous advances in the treatment of colorectal metastases spread to the liver. We have a lot more therapeutic options in terms of surgery and chemotherapy. There are even discussions of the utilization of liver transplant for patients with tumors that spread to the liver.
Q: What got you interested in this kind of work in the first place?
Dr. Samstein: I was always interested in science fiction. When I was in medical school, my colleague's brother was doing research in xenotransplantation, which is the transplantation between various species, with the idea that animals could be used to create an unlimited source of organs. I thought, 'Wow, that could be my job? That's pretty far out.' Although my research eventually moved onto different immunologic barriers, that's what got me started.
Q: What do you enjoy most about what you do?
Dr. Samstein: I've always felt that we are a lot more than our weakest organ. It's really enjoyable to take care of patients who are made sick by a single organ and then, once that has been taken care of, they feel back to life. I also enjoy being part of a community of people who are thinking about life outside of themselves.