In affiliation with NewYork-Presbyterian -- the best hospital in New York according to U.S. News & World Report -- we provide personalized, compassionate care that is state-of-the-art, not out-of-the-box.
We take the time to get to know our patients, and partner with them to devise the best available evaluation and treatment program, whether that be through standard care or participation in some of our innovative clinical trials. We also provide access to the full array of resources needed for comprehensive cancer care. This includes nutrition, psychosocial support, complementary medicine, rehabilitation, pain management, cardiac and pulmonary care, and an array of specialists across all medical specialties.
OUR CLINICAL PROGRAMS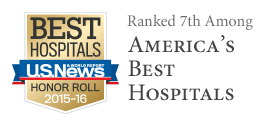 OUR PHYSICIANS
OUR PATIENTS
"I am very fortunate that I have a Dr. Nanus, who seems to have a lot of things up his sleeve. I'm exceptionally fond of him; I feel that I've gotten the best care possible because of him." - Irene Price
Bladder cancer survivor Irene Price is an early beneficiary of "precision medicine," an approach that replaces the traditional one-size-fits-all cancer treatment paradigm with one that focuses on targeted, individualized care using a patient's own genetic profile and medical history.
1300 York Avenue, New York, NY, 10065     Administration: (646) 962-6132     Clinical Services: (646) 962-2800