Imielinski wins award from Doris Duke Charitable Foundation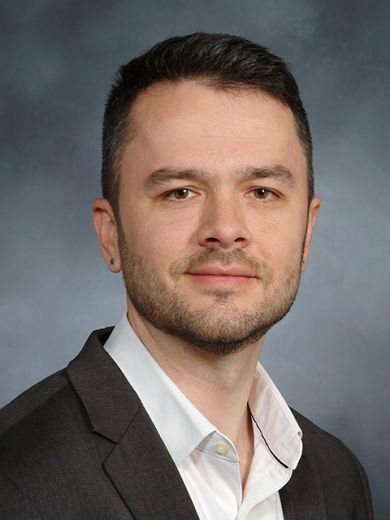 Marcin Imielinski, M.D., Ph.D. Dr. Marcin Imielinski, an assistant professor of pathology and laboratory medicine and of computational genomics in the HRH Prince Alwaleed Bin Talal Bin Abdulaziz Al-Saud Institute for Computational Biomedicine, is one of two Weill Cornell Medicine investigators who have received 2017 Clinical Scientist Development Awards from the Doris Duke Charitable Foundation to support their ongoing research projects. 
Along with Dr. Jennifer Downs, the Friedman Family Research Scholar in Pediatric Infectious Diseases, he will receive $495,000 for three years of research beginning July 1.
The Doris Duke Charitable Foundation supports efforts to improve the quality of people's lives through funding for medical research, the performing arts, environmental conservation and child well-being. The award, administered since 1998 through the foundation's Medical Research Program, supports the work of investigators transitioning to independent clinical research careers. This year, the foundation presented 17 Clinical Scientist Development Awards from a pool of 196 applicants.
Dr. Imielinski is investigating a potential class of genetic changes that may be driving cancer. His team will use a sophisticated instrument to generate long-range genomic data from the tumors of patients previously sampled for whole exome sequencing. With that information, Dr. Imielinski aims to discover if patients without alterations in their coding genes have rearrangements of noncoding DNA, which do not encode proteins but regulate their expression. These regions lie in the 98 percent of the genome that is not typically profiled in standard clinical sequencing tests.
This research could reveal a new class of genetic mutations that drive cancer and response to therapy. These mutations would have been previously undetected by traditional and targeted sequencing-based tests, which could improve how tumors are diagnosed and treated.
"It signifies that genetic profiling is part of the mainstream of how we diagnose and treat cancer, and that's in line with Weill Cornell Medicine's commitment to clinical whole exome testing in cancer," said Dr. Imielinski, who is also a core faculty member at the New York Genome Center. Dr. Imielinski is a paid consultant for 10X Genomics, whose technology is being applied in the research project discussed in the story.