Cell therapy provides shot at a cure for fatal thyroid cancer
Patients with a rare, fatal form of thyroid cancer may finally have a chance at a cure thanks to cutting-edge cell therapy at Weill Cornell Medicine.
In the first demonstration of the potential for CAR-T therapy for previously untreatable advanced thyroid cancers, researchers from the Sandra and Edward Meyer Cancer Center were able to eliminate cancerous cells in cultures and mice.
Investigators are now hoping to validate their findings in human trials within a year.
Thyroid cancer generally has a good prognosis, but anaplastic thyroid cancer (ATC) is a highly aggressive form of the disease that spreads quickly to the surrounding neck, lymph nodes and lungs, often making it inoperable and unresponsive to other common therapies, such as radioactive iodine. It is one of the fastest growing tumor in humans. About 600-1,000 new cases are diagnosed in the US each year, and most patients die within six months.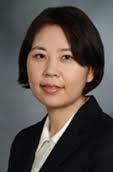 Irene Min, Ph.D. In her studies of the disease, Irene M. Min, Ph.D., Assistant Professor of Molecular Biology Research in Surgery, found ATC tumors had an increased expression of intercellular adhesion molecule-1 (ICAM-1). So she decided to investigate whether she could target ICAM-1 to attack the cancer. Her weapon of choice: CAR-T immunotherapy.
CAR-T therapy involves harvesting a patient's own killer immune cells and rewiring them to home in on tumors.
In order to test her theory, Min, working in the Endocrine Oncology Laboratory with Rasa Zarnegar, M.D., and Thomas Fahey III, M.D., collaborated with Moonsoo Jin, Ph.D., associate professor in the Department of Radiology, and others across Weill Cornell Medicine, to harvest T cells from human patients and encode the cells to seek out ICAM-1.
A single dose on thyroid cancer cells in the lab "mediated significant tumor killing with a 100-fold reduction in primary tumor burden compared to pre-treatment," Min said.
The ICAM-1-CAR-T cells were also injected into mice engrafted with human tumor samples. The tumors were in most cases completely eliminated and the mice thrived, with no significant toxicity.
"We were very excited by these findings," Min said. "This could be a real opportunity for patients that don't have any options right now."
"Recently, much attention related to thyroid cancer has been focused on the overtreatment of small, incidentally discovered thyroid cancers. However, there has been very little, if any, progress made in the treatment of the most aggressive thyroid cancers," Fahey said. "We are very optimistic that the work of Dr. Min and our collaboration with Dr. Jin will now lead to real advances for the treatment of these very deadly thyroid cancers."
High expression of ICAM-1 has also been observed in many other cancers, and linked to metastasis, so the implications of the study could be far reaching, Min added. 
She has teamed up with Jin, Fahey, Zarnegar and a group of hematologists, radiologists and other clinicians to develop a phase I clinical trial, which will also incorporate some new methods designed to improve the safety and efficacy of the CAR-T therapy.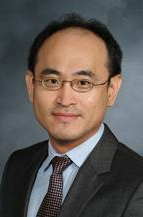 Moonsoo Jin, Ph.D. For instance, Jin came up with a way to tune the affinity of the CAR-T cells to their target antigen -- making them super selective to cancer cells overexpressing target antigens rather than normal healthy cells expressing low levels of the antigen.
Along with colleagues at the Molecular Imaging Innovations Institute, he also developed a method to map the physical distribution and expansion of infused T cells throughout the body -- a GPS for CAR-T.
By doing so, he hopes to limit the potentially toxic off-target side effects that can emerge if the killer cells go elsewhere, such as the brain.
"The critical barrier to predicting toxicity is the inability to see where the T cells go in the patient's body after injection," Jin said. "There are a number of ways T-cell activities can be turned off quickly, but we need to know when to intervene."
As described in a Nov. 17 paper in JCI Insight, Jin's system works by genetically coding CAR-T cells to also express SSTR2 (somatostatin receptor 2), a type of protein receptor that is used by the body to activate internal pathways and cellular responses. It's primarily found in the brain and kidneys, so would be out of place elsewhere, making it a good marker.
After treatment with these engineered CAR-T cells, a patient would get an infusion of a low-dose radioactive "dye" that binds to SSTR2 (already approved by the FDA for use in imaging neuroendocrine tumors), and undergo a non-invasive, highly sensitive PET (positron emission tomography) scan. A radiologist would quickly be able to see exactly where the illuminated CAR-T cells were congregating.
Scans could be repeated throughout the course of treatment, allowing real-time monitoring of T-cell activity, and adjustment of treatment if necessary.
Beyond the immediate clinical application, Jin said the approach could help answer some bigger research questions about the mechanics and kinetics of CAR-T treatment.
"This will enable us to see how the dynamics of T-cell migration and expansion affect the course of treatment and survival outcomes," Jin added. "It could also contribute to the exploration of adjuvant therapies to enhance adoptive T-cell efficacy against solid cancers."
Jin is the co-founder and CEO of AffyImmune, Inc., a company developing novel cellular immunotherapies for solid cancers.
Min and Jin will be presenting their findings at the Annual Meeting of the American Association for Cancer Research in Washington, DC, April 1-5.
CAR T cells targeting ICAM-1 trigger strong antitumor effects against advanced human thyroid tumors – Tuesday, April 4, 8 a.m.
Micromolar affinity CAR T cells to ICAM-1 achieves rapid tumor elimination while avoiding systemic toxicity – Tuesday, April 4, 8 a.m.
Longitudinal and quantitative imaging of the localization, expansion and contraction of tumor targeted adoptively transferred T cells – Monday, April 3, 8 a.m.