Spotlight on Staff: Meet Dr. Ana Patricia Da Silva Gomes
Dr.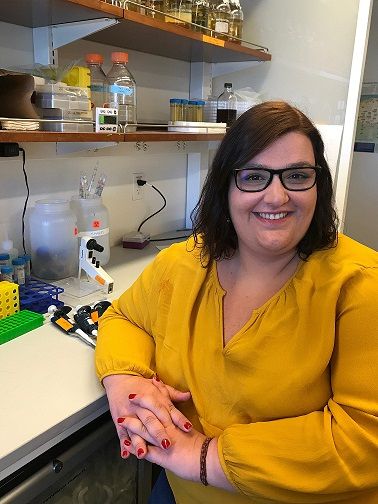 Ana Patricia Da Silva Gomes, Ph.D.  is a postdoctoral fellow in the laboratory of Dr. John Blenis in the Sandra and Edward Meyer Cancer Center. She lives on Roosevelt Island with two roommates.
When did you join Weill Cornell Medicine?
June 2014
What's your day-to-day role?
I investigate how aging promotes cancer progression and metastasis. Every day I plan and do experiments to test this hypothesis and gain a little bit more insight on it. I also directly mentor three graduate students in their projects, help them interpret their data and plan their next experiments. 
What's the most rewarding part of your job?
I love the art of mentoring and transmitting the knowledge and passion for science to the younger scientists. So, when I see my students become independent and thrive as good solid scientists, those are some of the most rewarding moments I have in this job.
And the most challenging?
Basic research can be quite challenging on a regular basis. Most experiments one does either fail technically or give you results that are very different than what you expected. So, for me the biggest challenge of being a scientist is to keep the drive to continue doing research, and also to listen to what my data is telling me. It might not be what I expect, but I find that, very often, the results that are not expected are the ones that lead to breakthrough findings. 
What is your proudest moment?
Probably when my work was selected to receive funding from a venture capital partnership with the school. The work at that point was very preliminary—it was more of a crazy idea, really—so the fact that someone recognized that the idea had potential and invested in it made me very proud and motivated me to continue thinking outside of the box. 
What do you like to do when you're not at work?
I love to spend time with friends—just a table full of friends, a good conversation and a glass of wine make for the best evenings. I also love music and going to small concerts, so whenever possible I try to go to musical events. 
What are your favorite things to do in NYC?
NYC is an amazing city. Some of my favorite things are just spending time in Central Park, hanging out with friends and enjoying the park. I love walking around the city and discovering new corners, little places to eat that have the best food. The best thing about NYC is that every time you do something, it is a completely new adventure and experience. 
What's on your bucket list?
Travel to more countries
Become fluent in French
Learn how to play the bass
Start a biotech company