Health conditions that disproportionately affect black women
Although being black in this world certainly comes with its struggles, I wouldn't trade that integral part of my identity for anything. Black-girl magic is real. But it's a sad fact that black women are often plagued with disproportionately high incidences or mortality rates for various health conditions, like heart disease, breast cancer, and more. It sounds scary—and it can be—but knowledge is power, especially when it comes to your physical and mental health. Adrienne Phillips, M.D., spoke to SELF magazine about some health conditions black women should be especially aware of, and how to best prevent them. Read the full article here.
Breast cancer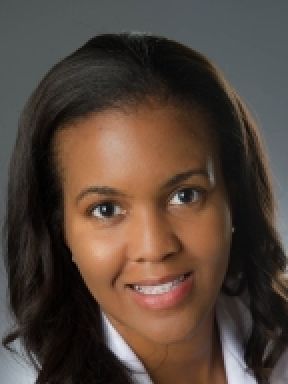 Adrienne Phillips, M.D. Black women have a 1 in 9 chance of developing breast cancer; for white women the odds are 1 in 8, according to the American Cancer Society. But black women are more likely to die from the disease: White women's probability of dying from breast cancer is 1 in 37, while black women's is 1 in 31.
"The reasons why black women are more likely to die [from breast cancer than other groups] are very complex," Adrienne Phillips, M.D., oncologist at Weill Cornell Medicine and NewYork-Presbyterian, tells SELF, citing "an interplay between genetics, biology, and environment."
Along with BRCA mutations (which may be higher in black women than experts previously thought), black women are more likely to get triple-negative breast cancer—a particularly aggressive form of the disease—than women of other races. Then there are the environmental factors Dr. Phillips mentions, like socioeconomic issues that lead to trouble accessing early diagnosis and treatment.
Much like metabolic syndrome, lowering your risk of getting breast cancer mainly comes down to exercising, maintaining a healthy weight, not going overboard on alcohol, and quitting smoking. And even though major organizations haven't found a notable benefit from breast self-exams, many doctors strongly recommend you check your breasts monthly so you're aware of any changes.
Cervical cancer
Research published in January in the journal Cancer found that not only are black women more likely to die of cervical cancer than women of other races, they're also 77 percent more likely to die from it than experts previously thought. Prior estimates said 5.7 black women per 100,000 would die of the disease, but this new research puts the number at 10.1 per 100,000.
"Unlike breast cancer, cervical cancer is absolutely preventable in this day and age," Dr. Phillips says. "In 2017, no woman should be diagnosed with cervical cancer."
That's partly because the HPV vaccine is excellent at preventing infection of certain strains of human papillomavirus that can go on to cause cancer. But as of August 2016, only 6 out of 10 girls ages 13 to 17 and 5 of 10 boys in the same age range had started the vaccine series, which doctors recommend getting before age 26 for optimal results. Racial disparities are relevant here—a 2014 report from the CDC showed that around 71 percent of white girls 13 to 17 had completed the three-shot series, compared with about 62 percent of black girls in that age group. (The CDC changed these recommendations in 2016: It now says only two doses are necessary for optimal protection if the patient is between 11 and 12, but three are still ideal if the patient is between 15 and 26.)
Timely Pap smears are also wonderfully effective at preventing full-blown cervical cancer. "A Pap smear will detect preinvasive cervical cancer, but…studies have shown women who are having Pap smears may not get appropriate follow-up," Dr. Phillips says. "A number of barriers exist for proper follow-up, and African-American women may be more vulnerable."
Another potential factor, though, may be racial disparities in cervical cancer treatment. A 2014 study published in Plos One found that black women in Maryland were significantly less likely than white women to get surgery for cervical cancer instead of radiation or chemotherapy.
"Equivalent treatments are not being administered to white and black patients with cervical cancer in Maryland," the study authors concluded. "Differences in care may contribute to racial disparities in outcomes for women with cervical cancer."
A 2016 study in the Journal of Obstetrics and Gynecology reached a similar conclusion. The study looked at more than 16,000 patients who had received care for advanced cervical cancer, finding that white women received National Cancer Institute guideline–based care 58 percent of the time, black women 53 percent of the time, and Hispanic women 51.5 percent of the time.
Sickle cell disease
This is an umbrella term for a collection of inherited, lifelong blood disorders that around 1 of every 365 black babies is born with, according to the CDC. Sickle cell disease is caused by a sickle hemoglobin, which happens when the structure of a person's hemoglobin, the protein that carries oxygen to the red blood cells, is abnormal. Instead of being circular, their red blood cells can look like sickles, a C-shaped farming tool, Dr. Phillips explains.
Sickle-shaped red blood cells can get destroyed in the blood stream, so patients may become anemic. These cells can also clog blood vessels, which can lead to infection, chest pain, and even stroke. And if a pregnant woman has sickle cell disease, it increases the probability of miscarriage, premature birth, and having a baby with a low birth weight, according to the March of Dimes.
Black women who are considering children should get screened for sickle cell no matter what, Dr. Phillips says. It's possible to not have the disease but have the sickle cell trait, meaning you inherited one sickle cell gene and one normal gene from your parents. If your partner also has sickle cell trait, there is a 25 percent chance your child will inherit sickle cell disease. According to a CDC estimate from 2014, 73 out of every 1,000 black newborns was born with sickle cell trait, compared with 3 out of every 1,000 white newborns.
With proper care and caution to avoid complications, kids with sickle cell disease can live healthy, happy lives, Phillips says—it's essential for their parents to get the proper education about how to keep them safe.